Mads Property Development
Happy customers are the key to why we established MADS Property.  As landlords we understand what it takes to keep customers happy, we go above and beyond our customers's expectations and they know they can always rely on us if they need anything; more like a friend.
We are on hand with any customer issues, MADS Director Michael is the front man of MADS Maintenance, our very own maintenance service.
Can't see a property you are looking for?
If you can't see your perfect property advertised make sure you contact us using our contact page, make sure to leave your details and what property it is you are looking for and we will endeavour to help you find it!
Why rent through us?
We can offer a professional and helpful service to help find the right home for you. Please find below some useful information that will guide you through the process of renting with us.
Application
Once settled on a particular property you wish to rent, we will ask you to complete a written application form. The planned commencement date shall also be determined.
Deposit
The deposit will be fully refundable at the end of the tenancy providing the property is left in the same condition as that of the start of the tenancy, the rent has been fully paid and there are no other bills outstanding or damage to the property/furnishings that require attention.
Deposit = 5 weeks rent, e.g. £700pcm x 12 = £8400 / 52 x 5 = £807.69 deposit to be held with the deposit protection service
Deposit is payable by move-in date by bank transfer only, we will not accept a cheque or cash.
Referencing
As part of the application, we will endeavor (with your permission) to obtain written references to support the information you provide. This will usually mean contacting your employer(s), current or previous landlord, and someone to give you a character reference. We will also carry out a credit search, using an independent referencing company.
Should we decide a guarantor is required before a tenancy can be granted; the same process of referencing will apply to the guarantor.
Restrictions
We may wish to apply certain restrictions to a tenancy. Please find below some examples of typical restrictions that may be imposed:
Smokers
Housing Benefit
Students
Pets
You should be advised of any restrictions before an agreed viewing of a property takes place.
Self Employed Applicants
If you are self-employed, we will require a written reference from your bank and accountant. We will also require accounts, usually dating back 3 years.
When can I move in?
As soon as we receive satisfactory replies to our reference inquiries, we shall contact you to agree on a time to move in on the planned commencement date.
We would advise that for the start of the tenancy, you arrange for gas, electric, water, telephone, and council tax accounts to be transferred into your name.
Delivering homes which are appealing, innovative and have a unique attention to detail, requires vision, drive and design dedication to produce excellence
Creating innovative and unique designs
Mads Property create innovative and unique designs in a number of locations across Hampshire.  People are at the centre of our philosophy, from customers seeking their first home to the consultants we associate with, or investors looking for capital growth.
The Mads Property and Development business strategy, supported by our core values and ethical approach to property development, has enabled us to grow and transcend our business with passion.
For a number of years, we have developed many mutually beneficial professional relationships with leading consultants, designers and investors.  High moral standards and reliability are values we strive to maintain and enhance. Our combined knowledge of Hampshire, as well as our collective experience in areas of conversion and heritage buildings, ensures we are sympathetic to the environment, recognising the importance of delivering energy efficient properties.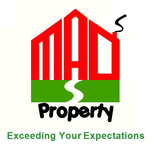 Our associated property management business delivers quality, comfort and affordability across a portfolio of properties in Southampton and surrounding areas.