Looking to sell your property fast?
Mads Property Development
Are you looking to free up some cash quickly for other investments and finding it difficult to decide where to turn?
Do you have rent arrears affecting your ability to meet mortgage payments?
Are you in the process of a refurbishment project with spiraling costs?
Whatever the issue or reason you need to sell we can help!
We are friendly but extremely professional and every case is treated with confidentiality. Our knowledge and contacts can get you the result you are looking for – a quick, easy property sale!
Contact us now with no obligation to see what we can do.
Email: info@madsproperty.co.uk  
Tel: 02380 002626  
Delivering homes which are appealing, innovative and have a unique attention to detail, requires vision, drive and design dedication to produce excellence
Creating innovative and unique designs
Mads Property create innovative and unique designs in a number of locations across Hampshire.  People are at the centre of our philosophy, from customers seeking their first home to the consultants we associate with, or investors looking for capital growth.
The Mads Property and Development business strategy, supported by our core values and ethical approach to property development, has enabled us to grow and transcend our business with passion.
For a number of years, we have developed many mutually beneficial professional relationships with leading consultants, designers and investors.  High moral standards and reliability are values we strive to maintain and enhance. Our combined knowledge of Hampshire, as well as our collective experience in areas of conversion and heritage buildings, ensures we are sympathetic to the environment, recognising the importance of delivering energy efficient properties.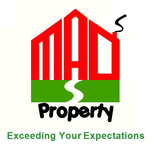 Our associated property management business delivers quality, comfort and affordability across a portfolio of properties in Southampton and surrounding areas.