Focused on delivering creatively

designed properties
Mads Property Development
MADS Property is a friendly, family-run property business offering a unique and professional service to landlords, property owners and tenants in Southampton, Eastleigh, and Winchester.
As landlords ourselves, we saw a gap in the market for a flexible, tailor-made property business. We wanted to provide a service we knew, as landlords would be happy to receive and likewise our tenants which is why we established MADS Property.
MADS Property put their clients first and will always offer a professional and personal service, whether you are a tenant looking for a property to rent, a landlord looking to find suitable tenants or if you have a property with tenants in situ and need advice or assistance on property management.
Whilst embracing the key principles of outstanding customer care, our aim is to provide an unrivaled level of service which is friendly, ethical, and with high moral standards.  Our committed team of customer-centric and courteous staff will assist you fully in the most suitable property solution for you.
Mads Property are focused on delivering creatively designed properties.  Our portfolio is diverse, from luxury apartments to executive detached houses with thoughtfully designed schemes reflecting our desire to produce comfortable homes of quality that provide peace and tranquillity, in which people can thrive.
Delivering homes which are appealing, innovative and have a unique attention to detail, requires vision, drive and design dedication to produce excellence
Creating innovative and unique designs
Mads Property create innovative and unique designs in a number of locations across Hampshire.  People are at the centre of our philosophy, from customers seeking their first home to the consultants we associate with, or investors looking for capital growth.
The Mads Property and Development business strategy, supported by our core values and ethical approach to property development, has enabled us to grow and transcend our business with passion.
For a number of years, we have developed many mutually beneficial professional relationships with leading consultants, designers and investors.  High moral standards and reliability are values we strive to maintain and enhance. Our combined knowledge of Hampshire, as well as our collective experience in areas of conversion and heritage buildings, ensures we are sympathetic to the environment, recognising the importance of delivering energy efficient properties.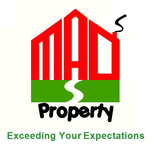 Our associated property management business delivers quality, comfort and affordability across a portfolio of properties in Southampton and surrounding areas.