Focused on delivering creatively

designed properties
Mads Property Development
Michael – Director
Having spent over 25 years in European Sales & Marketing, Michael knows the importance of holding the customers at the forefront of everything he does.  He has a background in service engineering making him the perfect frontman of MADS Maintenance & Development.

Donna – Director
Donna has a finance managerial background, therefore, is extremely talented at structure, organisation and figures. Donna also looks after our social media and website activity.
As a family company, we bring different skills to the business and believe we are the right team to manage your individual investment property or portfolios.  We own a number of investment properties in and around the Southampton area and know what is required to be quality landlords, thus retaining satisfied customers.
Delivering homes which are appealing, innovative and have a unique attention to detail, requires vision, drive and design dedication to produce excellence
Creating innovative and unique designs
Mads Property create innovative and unique designs in a number of locations across Hampshire.  People are at the centre of our philosophy, from customers seeking their first home to the consultants we associate with, or investors looking for capital growth.
The Mads Property and Development business strategy, supported by our core values and ethical approach to property development, has enabled us to grow and transcend our business with passion.
For a number of years, we have developed many mutually beneficial professional relationships with leading consultants, designers and investors.  High moral standards and reliability are values we strive to maintain and enhance. Our combined knowledge of Hampshire, as well as our collective experience in areas of conversion and heritage buildings, ensures we are sympathetic to the environment, recognising the importance of delivering energy efficient properties.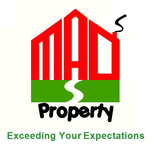 Our associated property management business delivers quality, comfort and affordability across a portfolio of properties in Southampton and surrounding areas.